Products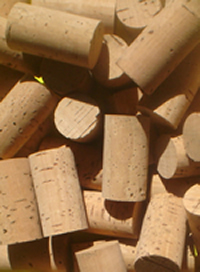 Natural stoppers
Following a rigorous pre-selection, cork planks are cut out from a single piece. Tubing is carried out by automatic or manual process. Standard dimensions of the manufactured stoppers are :
54 x 24
49 x 24
45 x 24
38 x 24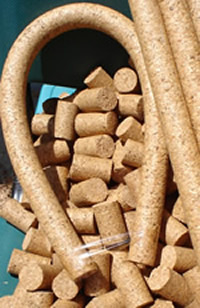 Agglomerate cork stoppers
Producing agglomerated cork stoppers implies having the right technical support, a significant equipment, a sound raw material and the relevant adapted adjuvant.
- Manufactured agglomerated cork stoppers : 38 x 23.3 mm - Semi-finished agglomerated cork stoppers : 39 x 25.5 mm
- Agglomerated Cork coil with a diameter of 25.5 mm and length upon request.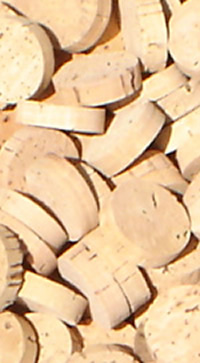 Discs or washers
The pre-selected cork planks are cut out in layers with a defined width so as to be laminated by extraction of the cork belly and back segments, at the appropriate thickness, before their casing at a diameter of 26 mm.
The product is proposed under quality A, B, C or race ( A+B+C).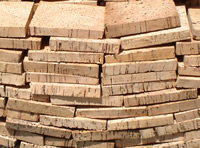 Natural cork in planks
Dimensions upon request and prices established accordingly.
Granulated
Granulated cork, whether refined or ventilated, depending on the process used for its preparation, is produced by means of a progressive grinding of cork so as to separate earth elements from cork back. The dust removal process of cork granulates is an essential operation to get an adequate product.
Insulation panels
Agglomerated natural cork panels, 5% non toxic polyurethane glue for thermal insulation use, sound insulation and decoration purposes.
Ecological product, easy to be used inside or outside.
Plaquettes standard dimensions : 1000 x 500 x 40 mm.
Specific weight : 200 kg/cm3.
Film packaging, bundle of 1000 x 500 x 320 mm (8 plates per 4 square meter covering bundle). Price on demand.